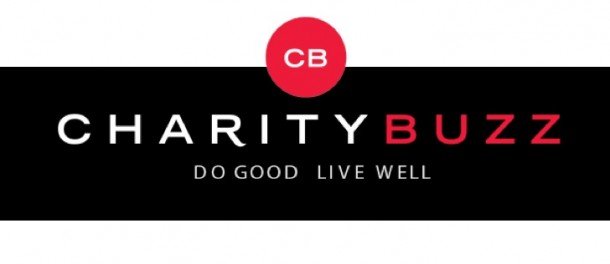 Death Penalty Focus is partnering with CharityBuzz to bring you FOUR new charity auctions–your chance to meet Patty Jenkins, Jeff Goldblum, Ben and Jerry, and Misha Collins–all while supporting our work.
Meet Wonder Woman Director Patty Jenkins & Visit the Set of TNT's New Series One Day She'll Darken in LA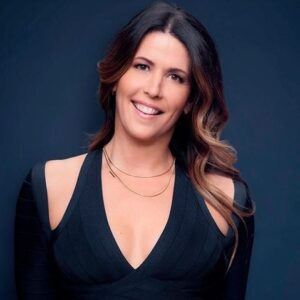 Patty Jenkins is a writer and director best known for directing Wonder Woman, the Warner Bros./DC Comics blockbuster of 2017.
TNT is rounding out the cast for its new six-episode drama series One Day She'll Darken. India Eisley (Underworld Awakening, Look Away), Jefferson Mays (The Americans, Law & Order: SVU) are set as leads opposite Chris Pine, along with Yul Vazquez (Last Flag Flying), Justin Cornwell (Training Day), Dylan Smith (Maze Runner: The Death Cure), Jay Paulson (Mad Men) and Golden Brooks (Girlfriends).
One Day She'll Darken tells the story of Fauna Hodel, who was given away by her teenage birth mother to a black restroom attendant in a Nevada casino in 1949. As Fauna begins to investigate the secrets to her past, she follows a sinister trail that swirls ever closer to an infamous Hollywood gynecologist, Dr. George Hodel, a man involved in the darkest Hollywood debauchery and a suspect in the infamous "Black Dahlia" murder of Elizabeth Short in Los Angeles in 1947.
Up to 4 Tickets to Watch & Sing with Jeff Goldblum & The Mildred Snitzer Orchestra in LA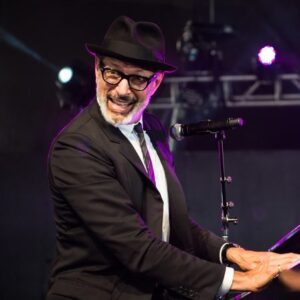 Bid now to see Jeff Goldblum & The Mildred Snitzer Orchestra perform in Los Angeles and have an opportunity to sing with him!
Bet you didn't know that Jeff plays in an informal jazz band! That's right, besides being a actor Jeff is also a Jazz pianist. He plays around Los Angeles with a local band (Lincoln Adler, a jazz musician, plays sax and Peter Weller, the actor from Buckaroo Banzai and RoboCop sometimes sits in on the horn).
Lunch with Ben Cohen and Jerry Greenfield, Founders of Ben & Jerry's Ice Cream, in Vermont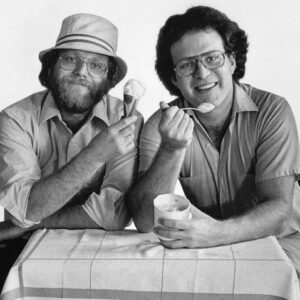 Bid to win lunch with Ben Cohen and Jerry Greenfield, founders of famous ice cream, frozen yogurt and sorbet company Ben & Jerry's in South Burlington, VT.
Lunch With Misha Collins in Los Angeles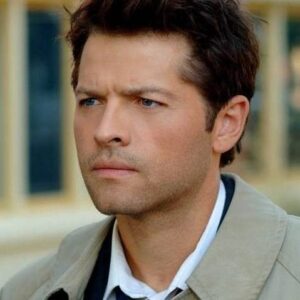 Misha Collins stars as Castiel, the angel on The CW's thriller, Supernatural. In addition to Supernatural, Misha has had recurring roles on ER and 24 and has guest-starred on numerous other shows including Nip/Tuck, CSI, CSI:NY, NCIS, Monk, and NYPD Blue to name a few. On the big screen, Misha is best known for his role as serial killer Paul Bernardo in the film Karla. Other film credits include Par 6 and Girl, Interrupted. Misha wrote and directed the comic series: TSA America, Level Orange and has directed an episode of Supernatural.
Misha was born in Boston, Massachusetts. He earned a BA in Social Theory from The University of Chicago, where he graduated with honors. Before turning to acting, he worked as a carpenter and woodworker in New England's Berkshire Mountains. Misha also interned at the White House during the Clinton Administration and worked at National Public Radio headquarters in DC.
Misha is a published poet with works in The Columbia Poetry Review, The California Quarterly and other literary journals. A film Misha helped produce, Loot, won "Best Documentary Feature" at the LA Film Festival in 2008 and aired on HBO.
Misha founded the 501c3 Random Acts, which has built schools, orphanages, and mobilized people all over the world to participate in good works. Misha has run several marathons and ultra-marathons. He produces a cooking show with his son, "cooking fast and fresh with west" and he runs the world's largest scavenger hunt, GISHWHES the Greatest International Scavenger Hunt The World Has Ever Seen, which has helped him break 5 Guinness World Records.