---
Death Penalty Focus
We believe that the death penalty is an ineffective, cruel, and simplistic response to the serious and complex problem of violent crime. It institutionalizes discrimination against the poor and people of color, diverts attention and financial resources away from preventative measures that would actually increase public safety, risks the execution of innocent people, and does not deter crime. It's time to end this costly, failed system.
Our Projects
Educating the public about the death penalty's problems
Since 1988, we've been committed to the abolition of the death penalty through public education, grassroots organizing and political advocacy, media outreach, and domestic and international coalition building.
Why I give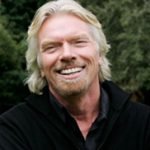 Richard Branson
Founder and CEO, Virgin
"Ending the death penalty in California will be a signal no one can ignore. It means that the people of America's most populous state have had enough." Donate  >