The mass shootings last weekend have caused unimaginable pain and suffering. Dozens of people are dead. Hundreds of family members and friends are grieving. Entire communities are traumatized. We offer our deepest sympathies to all who are grieving.
President Trump has called for the death penalty in response to our country's epidemic of mass shootings. But, as the statistics bear out, the death penalty will not curtail the scourge of mass killings. Texas and Ohio actively engage in the practice of the death penalty. And, in Texas and Ohio this weekend, the death penalty did nothing to deter the bloodshed.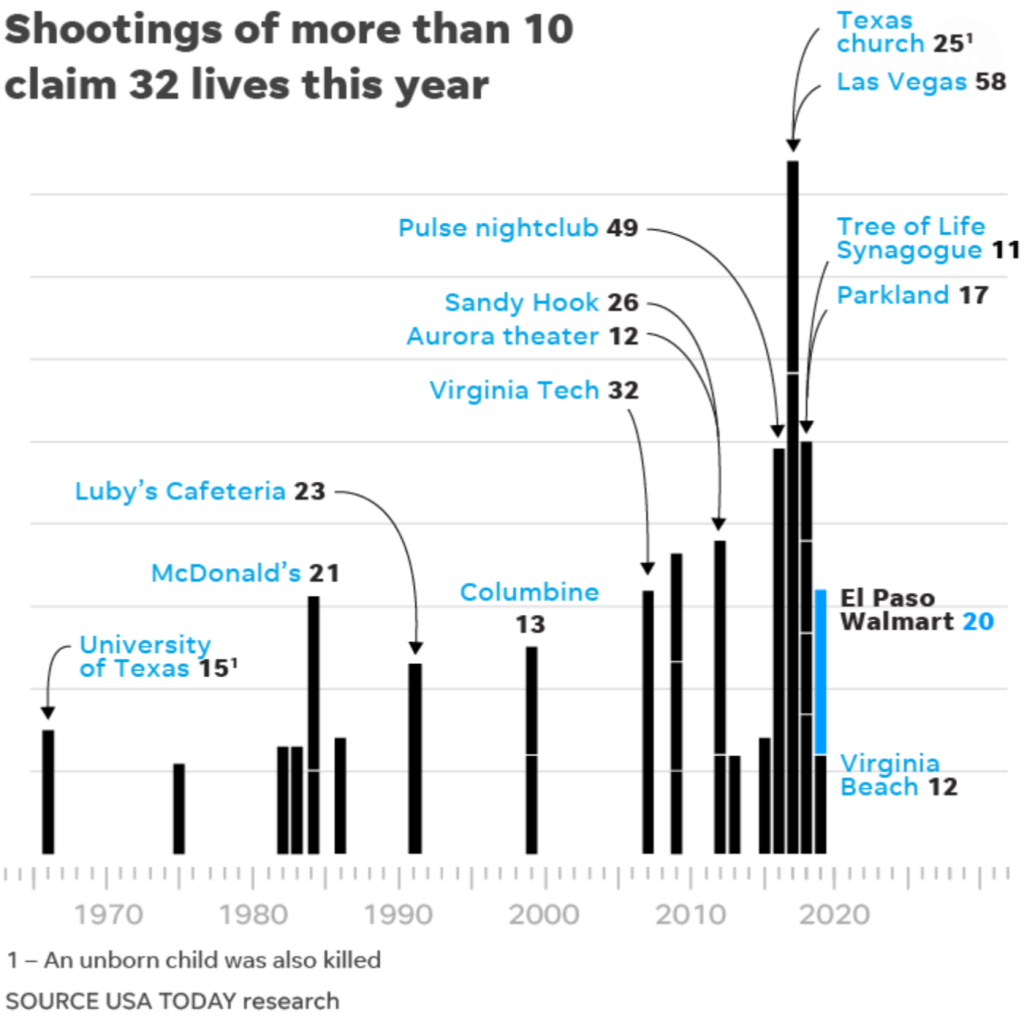 On August 3, 2019, USA Today published an illustration demonstrating the increase in mass killings in the United State since 1966. What the graphic shows – that few acknowledge – is that the all shootings of 10 or more, except for the 26 killed at Sandy Hook, occurred in states which practice the death penalty.
The president and prosecutors throughout the nation declare that killing deserves killing, and they promise that killing begets justice. However, the statistics prove that justice and state-sponsored killing are incompatible.
Nothing about the death penalty will curb the tragedy of mass killing. While much of the world has left the death penalty behind, the United States still embraces the cruelty of the death penalty. Advocating for executions brutalizes our society. We must work together to create a culture where killing in all forms is recognized as wrong.