Our Board of Directors is composed of leaders in the fields of death penalty law, criminal justice reform, racial and social justice, civil rights, and interfaith organizing.
Mike Farrell, President Emeritus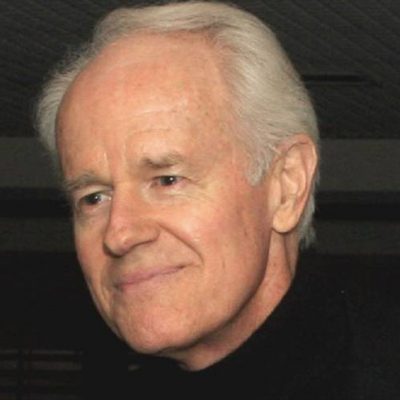 Mike Farrell is an actor and a human rights and social justice advocate. He has traveled the country, speaking, writing and lobbying against the death penalty for over three decades and has been president of the board of directors of Death Penalty Focus for over 20 years.
Bethany Webb, President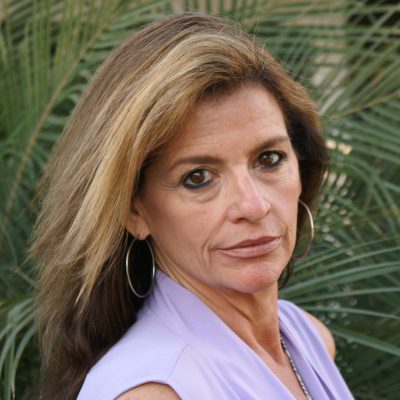 Beth Webb is a member of California Crime Victims for Alternatives to the Death Penalty and a tireless advocate of abolition. In 2011, her sister, Laura, was killed, and her mother, Hattie, was wounded in the Salon Meritage Shooting in Seal Beach, CA. Beth worked with the other victims' family members to oppose the death penalty in the resulting trial, based on her opposition to the practice and on the fact that it would cause the families to endure a painful and unending litigation process. Beth even spoke to the Orange County District Attorney to let him know her opposition to the death penalty, although the DA rebuffed her while still continuing to tout his "victims' rights" bona fides. In 2017, the defendant was sentenced to life in prison without the possibility of parole because the judge presiding over the case found that the corruption of the OCDA's office and OC Sheriff's Department had been so pervasive that he could not guarantee a Constitutional sentencing hearing. In 2016, Beth was one of the most forceful campaigners for Prop. 62, a statewide ballot initiative that nearly abolished the death penalty in California. She continues to be active in the fight to end the death penalty and to challenge corrupt prosecutors at the local level."
Thomas H. Speedy Rice, Chair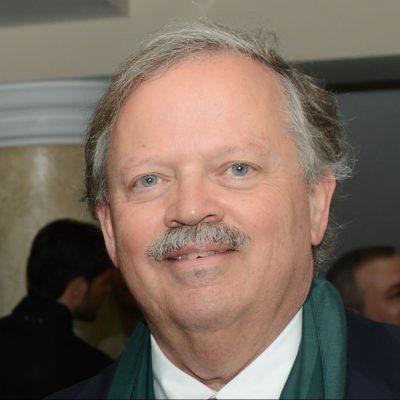 Speedy Rice is a Professor at Washington & Lee School of Law's Transnational Law Institute in Lexington, VA. He is also a partner in the law firm of Clarke Johnston Thorp & Rice in San Diego, CA. Prof. Rice is internationally recognized for his work and teaching in Human Rights, specifically against the death penalty, access to justice and anti-corruption.
Linda Fox, Vice Chair of Programs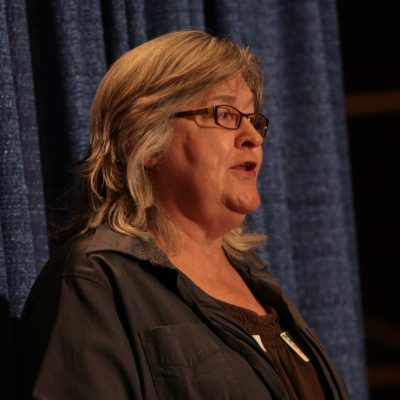 Linda Fox has been an advocate of death penalty abolition for more than three decades. Now retired, she is a former Research Librarian at the California Appellate Project, where she aided in post-conviction appeals for people on death row. In addition to her work with DPF, Linda also organizes around a number of cases of people in prison for crimes they did not commit.
Stacy Mallicoat, Vice Chair of Development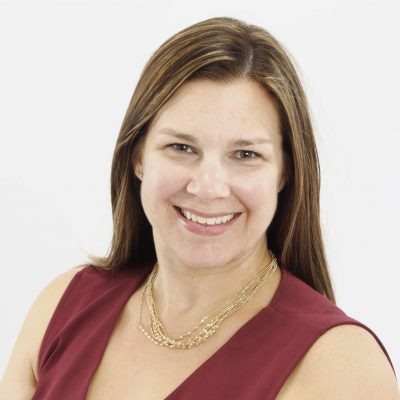 Stacy L. Mallicoat is a Professor of Criminal Justice at California State University, Fullerton. Her research focuses on issues of public opinion and the death penalty.
Stephen F. Rohde, Vice Chair of Outreach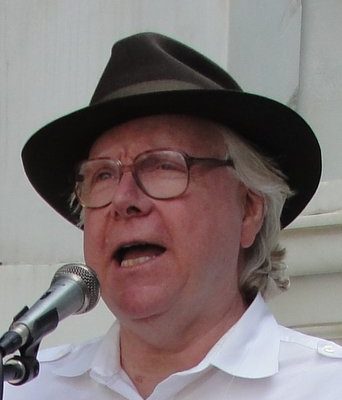 Stephen F. Rohde is a constitutional lawyer, lecturer, writer and political activist. He is chair emeritus of the ACLU Foundation of Southern California; immediate past chair of Bend the Arc, a Jewish Partnership for Justice; past president of the Beverly Hills Bar Association; and is a founder of Interfaith Communities United for Justice and Peace.
Garland Allen, Treasurer
Garland Allen is the former Chicago Market Leader of PricewaterhouseCoopers LLP's state and local tax consulting practice and before that was a tax partner in the Chicago law firm of Hopkins & Sutter (now Foley & Lardner).
Mark Kimber, Secretary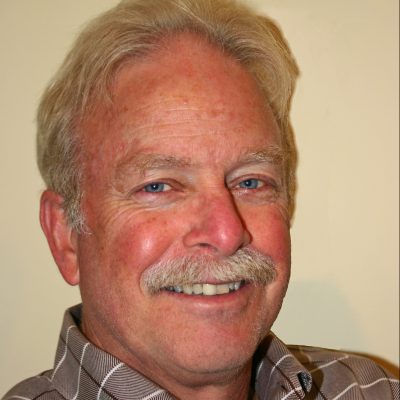 Mark Kimber is the past-President of the Salinas Steinbeck Rotary Club, the founder of a travel agency in Salinas, a volunteer with the Marine Mammal Center, and a certified skydiving instructor.
Reiss Clauson-Wolfe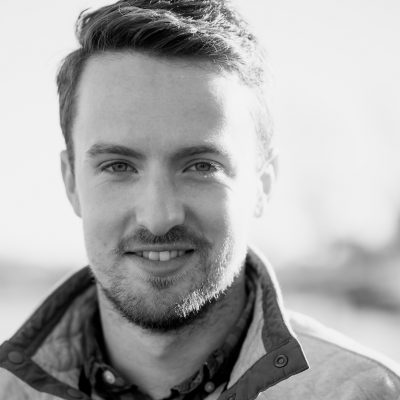 Reiss Clauson-Wolf is a writer/producer from Philadelphia. He attended Germantown Friends School, and thus spent his formative years being schooled in the Quaker tradition of practiced nonviolence. He has written for CBS, MRC, and Hulu, among others.
JB Dahmoune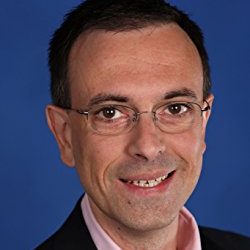 JB Dahmoune was born in France and started to work as a corporate counsel in 2000 in various software and online services companies. He relocated to the Seattle, WA area in 2009 for professional reasons and now works in the legal department of a large multinational company. JB was moved by the death penalty question in 1995 while working on a criminal law thesis, and visited with several death row inmates in Huntsville, TX along the years. In 1997, upon a request from one of these inmates, he witnessed his execution and saw first hand how barbaric capital punishment really is.
Peggy Farrell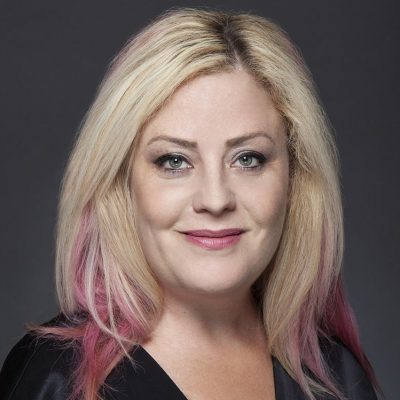 Peggy Farrell is a solo practitioner with more than 18 years of experience fighting to enforce the civil rights of employees who have experienced discrimination, harassment, retaliation or the theft of their wages.
Sherry Frumkin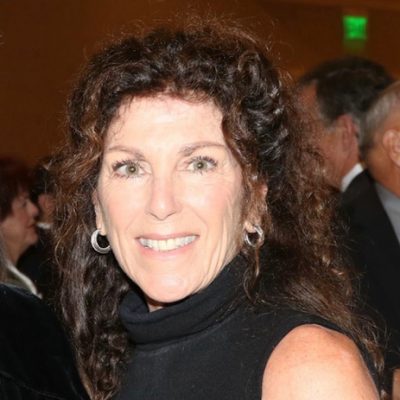 Sherry Frumkin has been combining her passion for art and social justice for nearly three decades. She has been Director of Santa Monica Art Studios and Arena1 Gallery since 2005, and between 1990 and 2010 she directed her own art gallery, hosting events and exhibitions benefiting organizations working to oppose the death penalty, protect the environment, end homelessness, support reproductive freedom, Native American rights, and other social justice causes. She is a decades-long board member of the Southern California ACLU Foundation and serves on the Center for the Study of Political Graphics. She has lived in California since 1975 and is honored to have been a recipient, along with her husband Leo, of Death Penalty Focus's 2010 Rose Elizabeth Bird Commitment to Justice Award.
Nicole Gutierrez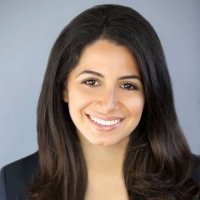 Nicole Gutierrez is Associate General Counsel at TELUS International a leading digital services provider operating worldwide. Nicole previously worked at Manatt Phelps & Phillips, Elkins Kalt, the Department of Justice, Civil Rights Section, Special Litigation Unit and the Office of the Federal Public Defenders.
Takehiko Kawame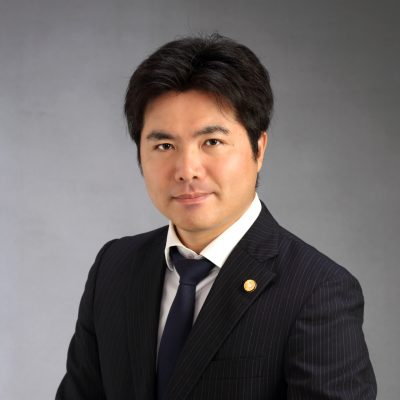 Takehiko (Take) Kawame is one of Japan's leading death penalty attorneys and represents a client on Japan's death row pro bono. He is a member of the Death Penalty Abolition Committee and the Legal Counseling Committee of the Japan Federation of Bar Association. Take is very active in organizing symposia, writing op-eds, and researching the capital punishment systems in Japan and the United States. Take also founded an educational organization to hold public meetings, converse with correctional officers about regulations, and arrange international conventions for volunteers who help prisoners with information and visitations. He studied at Sophia University in Japan and was a visiting scholar at UC Berkeley in 2016.
Fred Luskin
Dr. Luskin continues to serve as Director of the Stanford Forgiveness Projects, an ongoing series of workshops and research projects that investigate the effectiveness of his forgiveness methods on a variety of populations. He currently serves as a Senior Consultant in Health Promotion at Stanford University and is an Associate Professor at the Institute of Transpersonal Psychology. He presents lectures, workshops, seminars and trainings on the importance, health benefits and training of forgiveness, stress management and emotional competence throughout the United States. He offers presentations and classes that range from one hour to ongoing weekly trainings.
Lawanda Lyons-Pruitt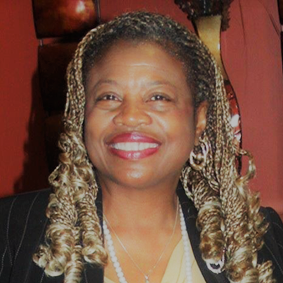 Born and raised in Bogue Chitto, Mississippi, Lawanda moved to California and became an Investigator with the Santa Barbara County Public Defender's Office. She was the first African American woman in California to earn the title of Chief Investigator, and she served in this role from 1995 until she retired in 2016. She is a founding member of the Defense Investigator Training Accreditation Academy, currently serves on the Executive Board of the Democratic Club of Santa Maria Valley, and is the President the Santa Maria/Lompoc National Association of Colored People, among many other affiliations.
Robert M. Myers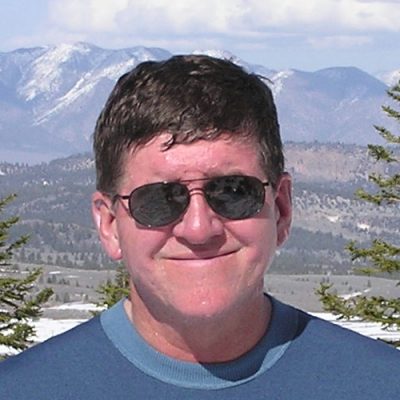 Robert M. Myers grew up in Northern Orange County when there were more orange trees than people. He graduated from Cal State Fullerton in 1972 and Loyola Law School in 1975. He wrote Santa Monica's rent control law as staff attorney with the Legal Aid Foundation of Los Angeles and served as Santa Monica City Attorney from 1981-1992. He is a founding board member of DPF and currently represents two men on California's death row.
Tom Parker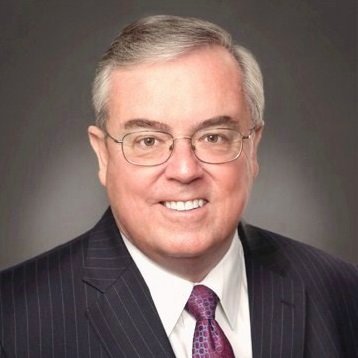 Tom Parker has been involved in the criminal justice system in the United States for the past 45 years. He served as an FBI Agent for 24 years, retiring in 1994 as the Assistant Special Agent-in-Charge (i.e. Deputy Chief) of the Los Angeles Regional FBI Office. Prior to joining the FBI, Tom also served as a police officer for five years, and is currently an investigative consultant, educator, and expert witness on criminal justice matters.
Carleen Pickard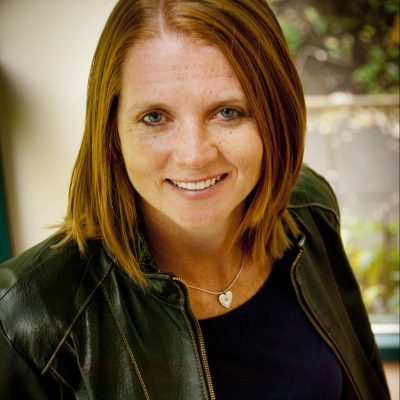 Carleen Pickard is the Ethical Campaigner for Lush Fresh Handmade Cosmetics, based in Vancouver, BC. Previously she was the Executive Director of Global Exchange, and Political Co-Director at the Council of Canadians. She holds a MA in Anthropology and Development from the University of Sussex, UK, and has worked in social justice organizations in London, UK, Chiapas, Mexico, San Francisco, CA and Ottawa, ON prior to returning to Canada in 2015.
Father Chris Ponnet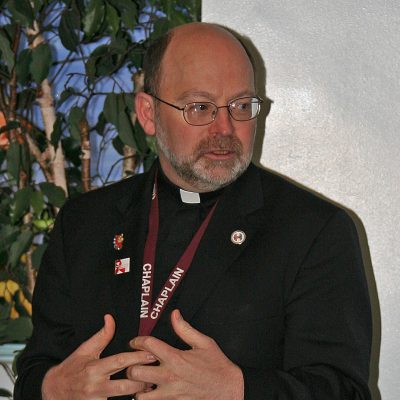 Fr. Chris Ponnet is a pastor at the St. Camillus Center for Spiritual Care in the Roman Catholic Archdiocese of Los Angeles. He also serves as the director of the Department of Spiritual Care at the LAC+USC Medical Center. As Host Pastor, he leads the grassroots abolition group Catholics Against the Death Penalty Southern California.
Ed Redlich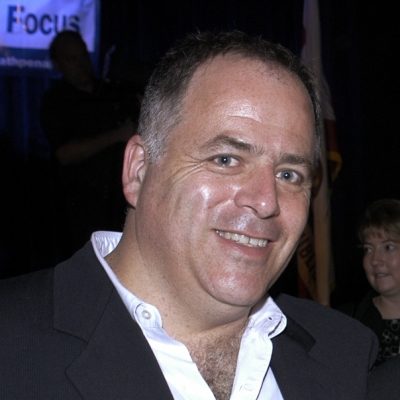 Ed Redlich is currently a television writer/producer working for Paramount Television. He was an Executive Producer on "Without a Trace," "Felicity" and as a Producer on "The Practice."
Tracy K. Rice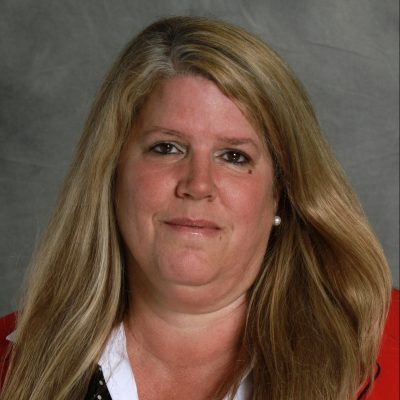 As Vice President, Development, for Public Counsel, Tracy Rice continues her long history of passionate work for civil rights and social justice. Prior to joining Public Counsel, Tracy served as Los Angeles Bureau Chief of the Rainbow/PUSH Coalition and before that was a staff attorney at the ACLU of Southern California for six years. There, she worked on a variety of civil rights cases, with a particular emphasis on criminal justice issues, including prison and jail conditions of confinement cases, police misconduct, and death penalty appeals.
Robert Sanger
Robert Sanger has been a criminal defense lawyer in Santa Barbara for over 40 years and has defended people charged with capital offenses since the reinstitution of the death penalty in California. He is Past President of California Attorneys for Criminal Justice (CACJ), a member of the American Academy of Forensic Sciences and teaches law school classes in Forensic Science.
Shakeel Syed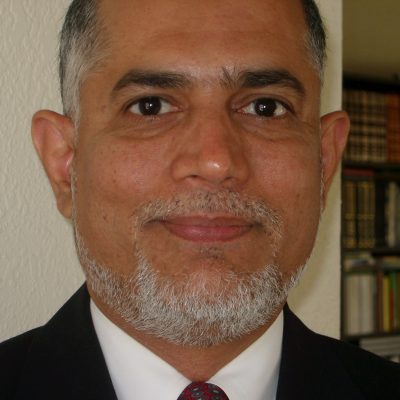 Shakeel Syed is the Executive Director of the Orange County Communities Organized for Responsible Development (OCCORD.org) and also serve the boards of ACLU and American Muslims for Palestine.
Sarah Timberman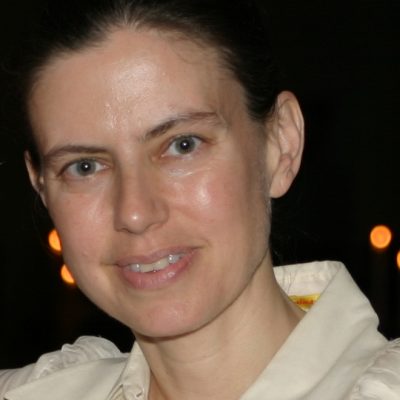 Timberman founded her Sony Pictures Television-based production company, 25C Productions (now Timberman/Beverly Productions) in 2003. Timberman (along with partner Carl Beverly) is currently in production on the A&E drama pilot DANNY FRICKE, written by Cynthia Cidre and directed by Michael Dinner. Timberman/Beverly recently produced the Fox comedy pilot "Hackett," starring Donal Logue and directed by Barry Sonnenfeld. In 2006, 25C and Sony produced the critically acclaimed NBC series, "Kidnapped."
Richard Wollack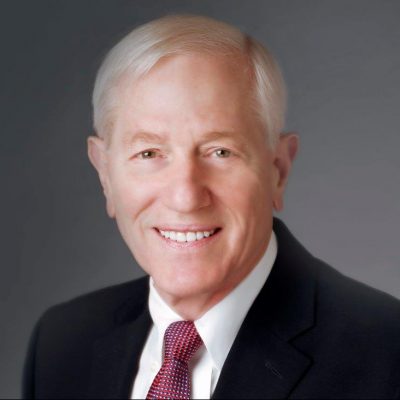 Richard Wollack is a real estate investment manager for institutional and individual investors for over 35 years. He also founded Premier Pacific Vineyards, the largest developer of high-end vineyards in California and owns two wine brands: Expression and Tetra.